DPNet Organizes Revision Discussion on Core Humanitarian Standard with Nepal Stakeholders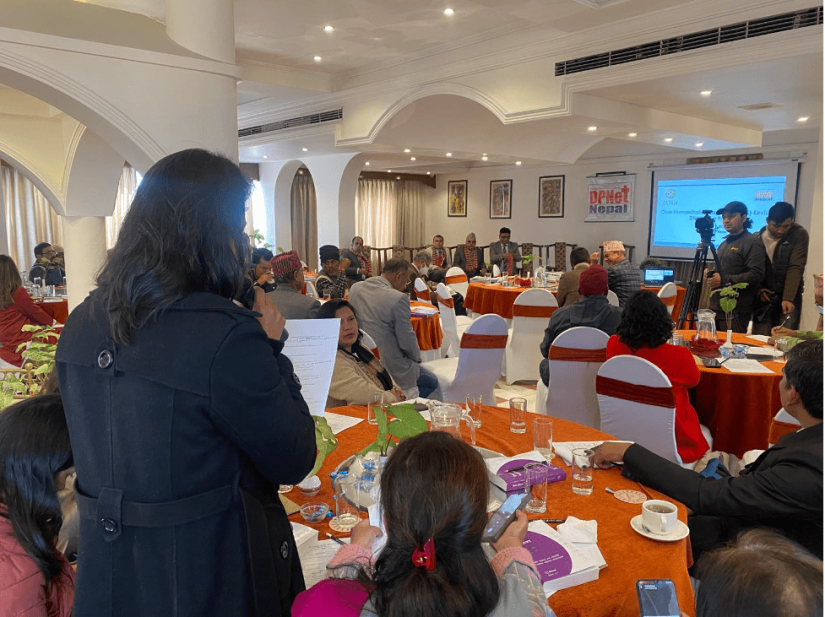 On February 3rd, 2023, DPNet organized a revision discussion on the Core Humanitarian Standard (CHS) in support of OXFAM Nepal. The discussion aimed to gather input from 70 stakeholders in the Nepal humanitarian sector and government agencies on the revision of the CHS. To ensure the involvement of a wider range of stakeholders in the CHS revision process, DPNet initiated a virtual discussion a week prior to the workshop. The notice was circulated to over 3000 stakeholders through a mass email. As a result of this virtual discussion, numerous feedbacks were collected online and used to design four breakout sessions in the workshop, during which participants could provide further feedback. The breakout sessions allowed participants to discuss and provide input on specific areas of the CHS. The discussion program provided an opportunity for stakeholders to share their experiences and insights on humanitarian intervention in Nepal, particularly the humanitarian crisis scenario of the 2015 Gorkha earthquake.
The program was attended by various DRRM actors, including Former Education Minister and DRR Expert Dr. Gangalal Tuladhar, Executive Chief of National Disaster Risk Reduction and Management Authority (NDRRMA) Mr. Anil Pokhrel, Chief of Disaster Management and Conflict Management Department of Ministry of Home Affairs Mr. Pradip Koirala, Joint Secretary of Ministry of Federal Affairs and General Administration Mr. Rudra Sing Tamang, and DPNet Chair Surya Bahadur Thapa.
The discussion program was moderated by Coordinator of Sphere Nepal Dr. Raju Thapa. The input and recommendations provided during the discussion are compiled in a 29-page long report that describes the things to be revised in CHS. This report was presented to the CHS Alliance for their consideration. The key themes that emerged from the discussion were Data Protection and Privacy, Dignified Life for Disaster-Affected People, Localization Private Sector and Community Engagement, Local Actors and Cultural Sensitivity, Community Empowerment, Environmental Sustainability, Gender Equality, Accountability to Affected Populations, Respect for International Humanitarian Law, Mental Health and Psychosocial Support, and Capacity Building.
The key issues discussed during the program were Community Participation, Private Sectors Engagement, and Partnership, Cultural Sensitivity, Traditional Practices, Land Rights, Indigenous Languages, Protecting Traditional Knowledge, Access to Technology, Energy and Communication Infrastructure, Environmental Sustainability, Evidence-Based Decision-Making, Innovation and Experimentation, Integration of Technology, Partnerships and Coordination, Protection of Humanitarian Workers, Climate Change, Data Management and Accountability, Human Rights-Based Approach, Preparedness and Disaster Risk Reduction, Diversity and Inclusion, and Disability Inclusive DRR (DiDRR).
The workshop was a valuable opportunity for stakeholders to provide input on the revision of the CHS, and the report compiled as a result of the discussion will be a valuable resource for the CHS Alliance as they consider changes to the standard. The involvement of a wide range of stakeholders in the revision process is critical to ensuring that the CHS reflects the needs and experiences of those working in the humanitarian sector in Nepal.