GPDRR Pre-Departure Meeting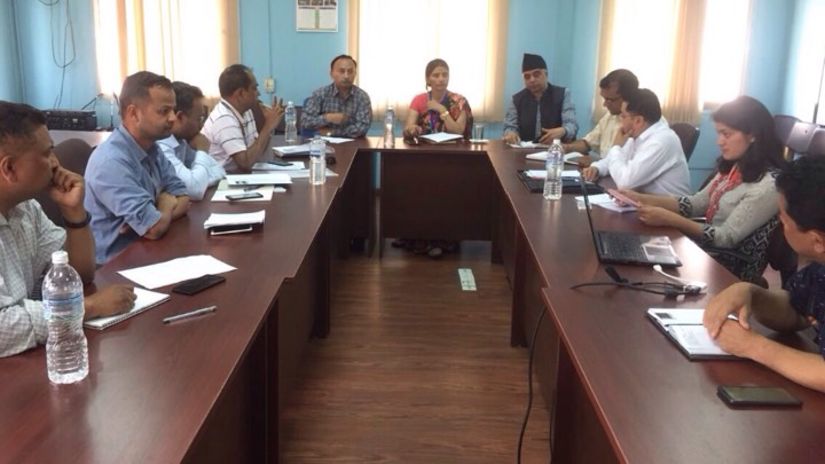 GPDRR Pre-Departure Meeting
Background
Ministry of Home Affairs (MoHA) in coordination with DPNet-Nepal organized GPDRR Pre-departure meeting at NEOC, MoHA on 10th May 2019 on the presence of Ms. Indu Ghimire, Joint Secretary of Disaster and Conflict Management Division, MoHA, representatives form DPNet-Nepal, I/NGO, UNDP, and Government agencies. Mr. Bamshi Kumar Acharya, Under Secretary of MoHA, welcomed all participants and thanked DPNet-Nepal for the coordination in preparing in the Position Paper and Official statement. He also thanked everyone for their constructive inputs in the document.
Major Highlights
Ministry of Foreign Affairs and Geneva Mission is working to fine tune the Position Paper and Official Statement. The document will be uploaded in the DRR portal on 14th May after delivering the official statement in the event.

We need to focus on a way to ensure our meaningful and effective participation in the GPDRR 2019. How can Nepal be benefitted from GPDRR will be our angle of vision. Rather than representing individual and an organization we should reflect Nepal in the forum.

Sharing our major achievement regarding the administrative structure from federal to the local level in DRM will be an important message to share.

Content-wise we can follow the GPDRR mobile application.

DPNet-Nepal has created Viber group to coordinate with participants of Nepal Delegation of GPDRR and connect virtually. We can use Viber group to organize an instant meeting or share our reflection.

The round table is booked for the Government level discussion in the event.

We can organize some Nepal dedicated bilateral meetings, if possible.

Post GPDRR meeting will be organized after the participation in the event.
Closing
The meeting was closed with the remarks of Ms. Indu Ghimire, Joint Secretary, MoHA. She thanked participants for their input and DPNet-Nepal for the coordination and incorporating comments. She also shared that we should go on "fit practice" and not only on best practice.