GPDRR Updates from Geneva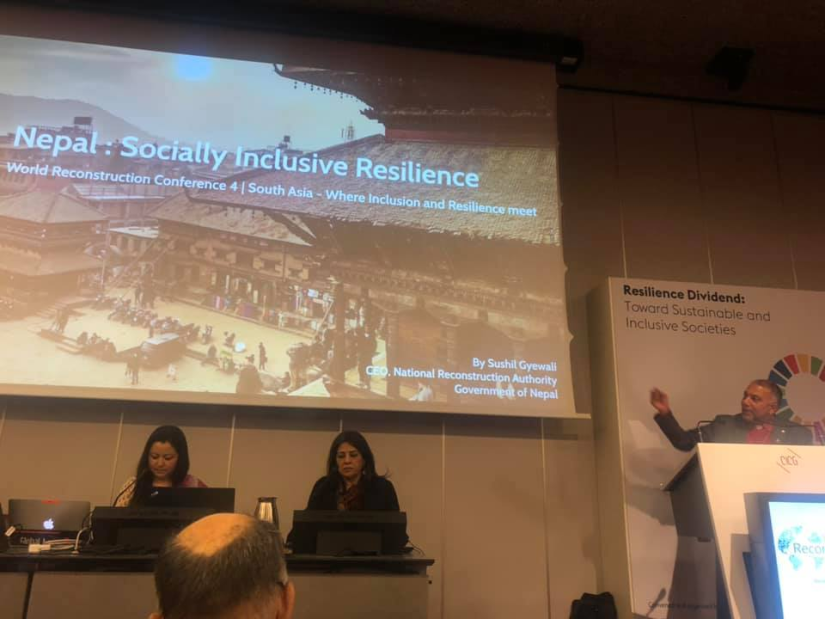 GPDRR 2019 Updates from Geneva
The most awaited biennial event the sixth session Global Platform for Disaster Risk Reduction organized by UNDRR and hosted by the Government of Switzerland kicked off yesterday, 13th May 2019 at Geneva Switzerland. Participants from different parts of the world have arrived to participate in the event.
DPNet-Nepal has been coordinating for the successful participation of Nepal in GPDRR 2019 (13th-17th May 2019). High-level Nepal delegation including Secretary of Ministry of Home Affairs, CEO of National Reconstruction Authority and most of the participants from Nepal have arrived in Geneva. On behalf of DPNet-Nepal, Mr. Surya Bahadur Thapa, Chairperson is coordinating the team in Geneva in person as well as through the Viber Group created by DPNet-Nepal.
10 sessions including world reconstruction conference, second multi-hazard early warning conference, science, and policy forum, making DRR inclusive were organized on day one. The CEO of NRA Mr. Sushil Gyawali presented in the world reconstruction conference about the Lessons from South Asia covering the progress, challenges, lessons learned and inclusion issues in reconstruction in Nepal. It was very interesting and informative. Many participants appreciated his presentation. Participants raised their concerns about the progress of reconstruction work, coordination with federal and local government and as well as coordination with DRRM authority which is going to establish soon. Mr. Gyawali very gently addressed the concerns of the participants. CEO highlighted that next year, NRA is going to organize an International Conference on Reconstruction. Similarly, UNDP and donors like EU, World Bank, JICA highlighted the progress of Nepal Reconstruction work in their presentation
Similarly, a visually impaired beneficiary Mr. Khil Bahadur from Sindhupalchowk district shared his personal experience of reconstruction in the session entitled "Inclusions of Persons with disabilities" in the session entitled "Making DRR inclusive".